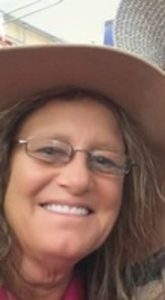 Dawn Renee Casner, age 57, of Sturgis, passed away Thursday morning, February 3, 2022 at her home.
She was born September 20, 1964 daughter of the late Fred N. "John" and Judy (Lung) Jones.
Dawn was a lifelong Sturgis resident and had been employed by Midwest Tool & Cutlery in Sturgis for over 15 years,
Dawn enjoyed canoeing, riding her bike, going to garage sales and her dogs. She truly loved time spent with her close friends and family and especially her grandchildren.
She is survived by one daughter: Ashley Casner of Sturgis; one son: Matthew Casner of Sturgis; six grandchildren: Ashton and Ayden Hamilton, Kaleb Casner, Ethen, Tyler and Elliana McNett; one sister: Debra (David) Shipe of Bronson; her soulmate and companion for over 30 years: Rodney Terry of Sturgis; special close friend: Susan Detwiler of Burr Oak and several cousins, nieces and nephews.
She was preceded in death by her parents; one sister: Shelly Mae Jones; one brother: Tony Edward Jones and nephew: Ryan Casner.
The family will receive friends from 2:00 to 5:00 P.M. Sunday at the Hackman Chapel of Hackman Family Funeral Homes, 114 S. Nottawa St. in Sturgis. In accordance with Dawn's wishes, cremation will follow the visitation.
Memorial donations would be appreciated to the Hackman Family Funeral Homes, P.O. Box 9, Sturgis, MI 49091 or by going to the funeral home website at www.hackmanfamilyfuneralhomes.com where donations can be applied to the Crowd Fund set up for the family and also where we encourage relatives and friends to share memories and condolences.