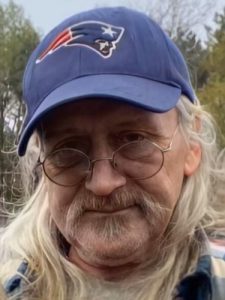 Dennis Lee Bender, born March 24, 1960, passed away on Tuesday morning, February 15, 2022 at the age of 61. Dennis was known for his expertise in mechanics. He could take apart and put back together from the smallest of items like a push mower to automobiles to farm equipment and even ski lifts for the nearby ski lodge. His friends referred to him as a "genius" or "awesome" and fondly remember all they were taught. Most remember him as a diesel mechanic for his stepdad's trucking company. Dennis loved animals and his family and friends. Dennis was born in Sturgis, but grew up in the Jones and Three Rivers area where he remained throughout his adult life.
Dennis is survived by his mother (Virginia), 3 sisters (Janet, Melissa and Cherie) and 2 brothers (Scott, Larry) along with his longtime partner (Deb), her daughters (Missy, Mindy) a grandchild he raised as his own (Autumn), many grandchildren as well as many nieces and nephews and great nieces and nephews.
Dennis was preceded in death by his father (Bill) and stepfather (Faye), 2 brothers (Dave, Ladd), 2 nephews (Mark, Jimmy) and 1 great nephew (Kyle).
A celebration of life is being planned for the spring, date to be determined.
Arrangements by Hohner Funeral Home.