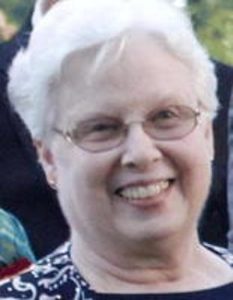 Mary Elizabeth Conn Spencer of Granger, Indiana passed away peacefully Monday, January 24, 2022 with her children by her side at the age of 78. She was born in Baltimore, Maryland on November 16, 1943. She was born to the late Ronald William Conn and Benita Mary (Leonard) Conn.
Mary was raised on the family farm in Thawville, Illinois. Mary had an infectious smile and loved her family and animals. As a child, Mary participated in 4-H and loved life on the farm. Mary graduated from Onarga High School in 1961. Starting her family and raising her two children was her proudest accomplishment. Mary attended Elkhart College in 1964 and graduated as a Lab Technician. Mary loved to learn and she went on to graduate as an LPN in 1984 from Glen Oaks College. Mary served the community as a nurse until she retired in 2006. Faith was always important to Mary. She was a life-long member of the Constantine United Methodist church.
She was preceded in death by her parents; and her brother, David.
Mary is survived by her children, Mike (Cindy) Spencer and Alicia (Ben) Geisler; siblings, Bob (Jan) Conn, Don (Jane) Conn and Barb (Jerry) Haynes. She is also survived by four grandchildren; Allyson (Ken) Morrissey, Dylan Geisler, Tyler (Kyndra) Spencer, and Killian Marshall; and two great grandchildren with one on the way. Family was always very important to Mary. She will be forever missed.
If you would like to make a donation, they may be made in Mary's name to the Alzheimer's Association, 225 N. Michigan Ave., Chicago, IL 60601.
Cremation will take place and Mary will be laid to rest next to her parents near the family farm in Illinois.
To send private condolences to the family, please visit www.McGannHay.com