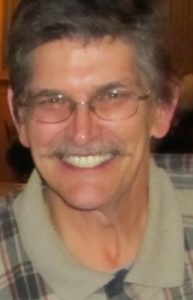 Michael Paul Hahn, age 65, of Sturgis, passed away early Wednesday morning February 2, 2022 at Sturgis Hospital.
He was born January 12, 1957 in Sturgis, son of the late Paul Norman and Joan Julie (Andreyka) Hahn.
Mike was a lifelong Sturgis resident and graduate of Sturgis High School with the class of 1976.
On June 7, 1980 he married Janine Marie Charles at the Trinity Lutheran Church in Sturgis.
In 1978 he joined the Laborer's Union #640 (now #355), where following extensive schooling, he became a certified Hazardous Waste Remover. He remained with the Union until 1996 when he was forced to retire due to health issues. Mike had worked all over the state and some of the most memorable job sites he worked included: Cook and Palisades Nuclear Plants, the Centreville Dam, Borgess Medical Center, Ross Laboratories additions, the underground gas line reserves, Bronson Methodist Hospital, Upjohn Building #81 and the demolition of the Sturgis Library. Following his retirement, he owned and operated Mike's Pallet Recycling Company from 1996-2006. He would tell you that the very best part of the business was the many hours he got to spend with his granddaughter, Olivia.
Mike was a skilled collector and trader of NASCAR memorabilia and baseball cards traveling to many swap meets and conventions. Mike was one not to sit. He seemed to always have a project or two or three he was working on. Idle hands were not his thing. He and Janine enjoyed many hours of fun in their dune buggy and just being together. Mike had hobbies and enjoyments, but what he truly loved was time with family, especially his grandchildren that he cherished.
He is survived by his loving and dedicated wife of 41 years: Janine; one daughter: Abby Duffy of Warsaw, Indiana; one son: Shawn Hahn of Sturgis; six grandchildren: Tiana Stallard, Adrionna Hahn, Olivia, Isabella, Reegan and Sofia Duffy and Carson Hahn; one sister: Peggy (Jack) Benash of Florida; mother-in-law: Mary Louise Charles of Sturgis and several nieces and nephews.
He was preceded in death by his brother: Danny Hahn, grandparents: Christian and Myrtle Hahn, Pete Andreyka and Anna V. Day; aunt: Tina Sahli and father-in-law: Duane O. Charles.
In accordance with his wishes cremation has taken place. The family will receive friends from 5:00 to 7:00 P.M. Thursday at the Hackman Chapel of Hackman Family Funeral Homes, 114 S. Nottawa St. in Sturgis.
Memorial donations would be appreciated to the family c/o: Janine Hahn, 1083 E. Lafayette St., Sturgis, MI 49091 for the future needs of the grandchildren.
Relatives and friends are encouraged to share memories and condolences at www.hackmanfamilyfuneralhomes.com.