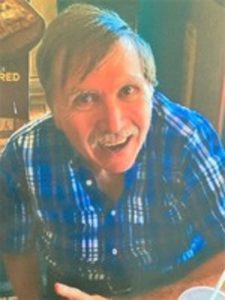 Norman Smith, age 69, passed away on Monday, February 14, 2022 at the Life Care Center in LaGrange. He was born to Labon and Eva Mae Smith in Sturgis in 1952. He graduated from Sturgis High School in 1970, where he played viola in the orchestra. He worked for various employers over the years, including Sturgis Hospital and Kroger. On June 21, 1975, he married the love of his life, Barbara Giggy of Howe. They lived outside of Howe, where they raised two sons and a daughter. Norman was a dedicated family man who adored his children and grandchildren.
Norman is survived by Barbara and his three children, Jason of Sturgis, Tyson of South Bend and Tonya (David) of Bluffton, IN. He is also survived by three grandchildren, Rayne, Isaac, and Aaron, and a brother, David (Lisa) of Virginia Beach.
In his younger years, Norman enjoyed music, baseball, and outdoor activities. One day when he was 13, he placed on the dinner table a pocket knife and receipt proving that he had purchased it at a store in Three Rivers. Without telling his parents, he had ridden his bike alone to Three Rivers and back.
Norman always had amazing navigational skills. Long after visiting a place, he could find his way back. He was teased throughout his life for a childhood comment to his mother. After she warned him that he could fall while scrambling on some rocks he replied, "I'm as sure-footed as a mountain goat." He immediately slipped, but only his pride was injured.
Norman struggled with health issues for years, beginning with a rare childhood stroke when he was in 9th grade. Despite these difficulties, his kind and friendly disposition was apparent to all. He loved seeing family and friends, and his smile would light up the room when he had visitors. His determination to meet and beat challenges was an inspiration.
Cremation has taken place. A funeral service will be scheduled for later in the year. The Frurip-May Funeral Home in LaGrange is handling the arrangements.