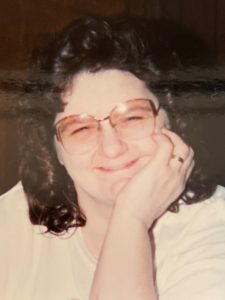 Elizabeth Anne "Betty" Cooper, age 71, of Three Rivers, passed away Monday, February 28, 2022 at Bronson Methodist Hospital in Kalamazoo.
She was born January 26, 1951 in Marshall, the daughter of Albert and Opal (Humphries) Curtis.
On February 19, 1971, Betty married David Cooper.
Betty worked as a manager at McDonald's for more than 30 years. She also volunteered with the Three Rivers Fire Department and with the D.A.R.E. program of the Three Rivers Police Department.
She enjoyed decorating wedding cakes, crocheting, and knitting.
Remaining to cherish Betty's memory are her husband of 51 years, David Cooper; daughter, Joy Miles; grandsons, Christopher Cooper, Jonathan Lamb, Zachary Lamb and Bryant Phillips; great-granddaughter, Skylar Lamb; sister, Patty Cox; brother-in-law, Dion Jr. (Sue) Cooper.
She was preceded in death by a sister and a brother.
Visitation will be held Friday, March 4, 2022 from 11:00 a.m. to 1:00 p.m. at Hohner Funeral Home, 1004 Arnold St., Three Rivers. A graveside service will follow at Maple Grove Cemetery in Mattawan.
Donations in Betty's memory may be directed to the West Michigan Cancer Center. Envelopes are available at the funeral home in care of her arrangements.