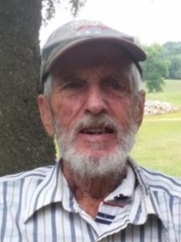 William "Bill" Sanford Northrop, age 92, of Marcellus, passed away on March 9, 2022. Bill was born on March 26, 1929 to Howard and Doris Northrop in Lansing.
After graduating from Eastern High School in 1947 he went on to work at Michigan Millers Insurance where he met his wife, Jean, going on to raise 6 children in Vicksburg.
Bill was a successful insurance man and achieved the honor of "Man of the Year" and had the privilege to be a guest speaker at the Grand Hotel on Mackinac Island in 1968.
Bill loved to hunt, fish, golf, bowl and played softball into his 50's. He enjoyed playing cards and had quite the sweet tooth.
He built a life doing what he liked best. After retiring he moved to a farm and cared for almost 100 head of cattle and 240 acres.
Bill is survived by 5 of his 6 children, Bill, Cheri (Steve) Ryan, Sandy (Bob) Jones, Robin (Dick) Engel, and Joel. He is also survived by a sister, Connie, 14 grandchildren, 20 great-grandchildren, and one great-great-grandchild. He was preceded in death by his wife Jean, son David, and daughter-in-law Karen.
A memorial will be held for family in the spring where his ashes will be spread on the property that he so loved.
Arrangements by Hohner Funeral Home.