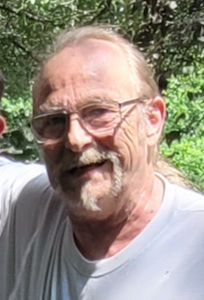 Clarence W. Farnham, age 70, of White Pigeon, passed away on Saturday, March 19, 2022 at Ascension Borgess Hospital. Clarence was born in Kalamazoo on April 3, 1951, a son of Lloyd and Loraine (Loehr) Farnham.  He graduated from Comstock High School in 1969.  On May 17, 1980, he married Jeanette Westrick in Kalamazoo.  Clarence worked security in Arizona and Michigan.  He also did maintenance at McDonald's.
Clarence was very active in Boy Scouts, little league, and helping at church with Sunday School and youth groups.  He attended Porter Baptist Church.  He was a very kind hearted, generous, supportive man and would give love to anyone who needed it.  He enjoyed fishing, camping, shooting, being on the computer, and most of all, playing guitar.
Surviving are his wife Jeanette Farnham of White Pigeon; daughter Sarah (Josh) Morgan of Georgia; son Jon Farnham of White Pigeon; son Jeff Hileman; son Jimmy (Sylvia) Madison of Constantine; son Joe Hileman (Dominique Lloyd) of Galesburg; 5 grandchildren; stepmother Gail Farnham of Constantine; and brother Bob (Judy) Farnham of Climax.
He was preceded in death by his father Lloyd Farnham, mother Loraine Rathburn, and brother Victor Farnham.
According to his wishes, cremation has taken place.  A memorial service was held on Thursday, March 24 at 11:00 AM at Porter Baptist Church, with Rev. Jerry Chamness, officiating.  Memorial contributions can be given to the family.
Arrangements were entrusted to Eley Funeral Home, Constantine.  Please visit www.eleyfuneralhomes.com to sign Clarence's online guestbook and to leave a message for the family.