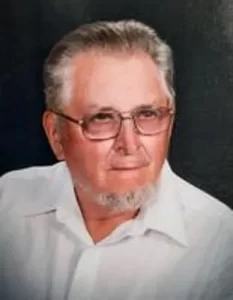 Daniel L. Graber, age 84, of Shipshewana, died at 5:30 pm on Thursday, March 24, 2022 at his residence. His death was unexpected and was due to natural causes.
Daniel was born on February 8, 1938 in Constantine to Levi and Lizzie (Bontrager) Graber. On October 25, 1962 in LaGrange County, he married Joanna Troyer, she died January 26, 2020. Surviving are four daughters, Elizabeth (Douglas) Snow of Southaven, MS, Cristina Graber, Kathryn Graber both of Sarasota, FL, Iva Jean (Tim) Graber of Sturgis; two sons, David (Shari) Graber of White Pigeon, Steven (Anita) Graber of Amelia, VA; 18 grandchildren; a great grandson; sister, Anna (Floyd) Yoder of Shipshewana. He was preceded in death by his parents; wife; son, Paul Graber; sister, Edith Hochstetler; two brothers, Cletus Graber, and Crist Graber. Daniel was a member of Fairhaven Mennonite Church and had worked as a farmer and blacksmith for most of his life. He was passionate about horses and became dedicated to horse breeding. He also enjoyed fishing.
Visitation will be from 2:00 to 7:00 pm on Monday, March 28, at Miller-Stewart Funeral Home, 1003 South Main Street, Middlebury. Funeral services will be at 10:00 am on Tuesday, March 29, at Fairhaven Mennonite Church, Goshen. Services will be conducted by the Fairhaven Ministry Team. Burial will be in Thomas Cemetery, Goshen. Memorials may be given to Fairhaven Mennonite Church. Online condolences may be offered at millerstewartfuneralhome.com.