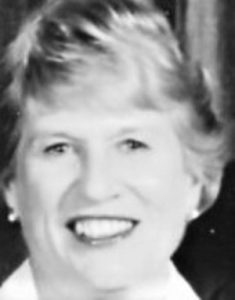 Eleanor Leigh Rerick Cary, age 86, of Burr Oak, passed away Tuesday evening, November 30, 2021 at Parkview Hospital in Fort Wayne.
She was born July 28, 1935 at Sturgis Memorial Hospital, daughter of late Leigh and Ruby (Shuman) Rerick.
Ellie was a graduate of Sturgis High School with the class of 1953. On April 30, 1955 she married John Richard Cary at the First United Methodist Church in Sturgis. He preceded her in death February 23, 2017.
Ellie and John resided at Lake George north of Angola for 32 years, when they moved back to the farm south of Burr Oak.
She retired from Moore Business Forms in Angola following 29 years of dedicated employment.
She was a member of the Pokagon Chapter of the Daughters or the American Revolution and the Burr Oak United Methodist Church where she served as church organist for many years.
Ellie loved her family, her friends, and her pets and was always ready to help any in need. In her spare time she enjoyed knitting, playing the organ, and helping out wherever she was needed.
She is survived by two sons: Todd Howard (Nancy) Cary of Alexandria, Virginia and Jay C. Cary of Orlando, Florida; one daughter: Julie Dee (Mark) Ankenbruck of Fort Wayne; four grandchildren: Major Justin (Kyla) Ankenbruck of Del Rio, Texas, Kyra Leigh (Gabriel) Rude of Ventura, California, Dylan (Emily) Ankenbruck of Schererville, Indiana and Katherine Amie (Matt) Greeson of Lehi, Utah; six great grandchildren: Avery Ann, Brynn Ann, August Ann, Natalie Joy, Erica Helen and Isabelle Eleanor and numerous nieces and nephews.
She was preceded in death by her parents, husband, and sister: Rachel McCready.
In accordance with her wishes cremation has taken place. A memorial service celebrating the life of Eleanor Leigh Cary will be held at the Burr Oak United Methodist Church at a later date to be announced. Private burial of the ashes will take place at Powers Church Cemetery, east of Angola.
The family will receive friends from 9:00 to 11:00 A.M. Saturday, March 26th at the Burr Oak United Methodist Church where a memorial service celebrating the life of Eleanor Leigh Cary will immediately follow the visitation at 11:00 A.M. The Rev. Carl Litchfield and The Rev. Michael Cary will officiate. The sharing of a meal will follow the service in the church fellowship hall.
The Hackman Family Funeral Homes of Sturgis is entrusted with the arrangements.
The family suggests those wishing to make a memorial donation in Ellie's memory consider Burr Oak United Methodist Church, 206 W. Main St., Box 91, Burr Oak, MI 49030 or the Animal Rescue Fund, 1115 W Michigan Ave, Three Rivers, MI 49093.
Relatives and friends are encouraged to share memories and condolences at www.hackmanfamilyfuneralhomes.com.