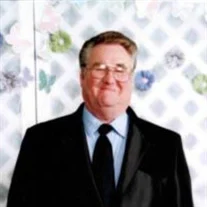 James Edward Johnson Sr., age 78, passed away peacefully at his home early Sunday morning on March 13, 2022 with his family and friends around him.
James was born on September 4, 1943 in Bainbridge, Michigan to Paul Edward and Ida May (O'Neill) Johnson. James was the 2nd oldest of 14 children.
James married Ruby Virginia Kirby in Dowagiac on February 20, 1965 where they lived for 5 years before moving to their forever home in Marcellus.
James was preceded in death by both of his parents, 4 brothers and 1 sister. He leaves behind his lovely wife Ruby, his children; Tina (David) Middlestadt, James (Christi) Johnson Jr., Nancy Johnson, Crystal (Roger) Johnson, grandchildren; Andrew and Aaron Middlestadt, Marshall and Deanna Johnson, Dakri Jordan, Alyssa and Dominic Haskins; great grandchildren Emmathyst and Hadley Jordan and Atlas Haskins. Honorary mention James Williams.
James was an Elvis aficionado till the end! He loved traveling, some of his favorite places were Dollywood in Tennessee and Branson, Missouri. He also loved to shop, loved to fish and loved to feed and watch his birds and squirrels.
The family will receive friends from 4:30 pm. Thursday, March 17, 2022 at the Mater-Ralston Funeral Home, 52780 M-40 North, Marcellus MI. Funeral services will be held at 5:30 pm. Thursday March 17, 2022 with Pastor Josh Wiggins officiating. Burial will follow at Riverside Cemetery in Dowagiac. Memorials may be directed to the Centrica Care Navigators formerly Hospice Care of Michigan, 7100 Stadium Dr. Kalamazoo, MI 49009. Online condolences may be left at www.materralstonfuneralhome.com