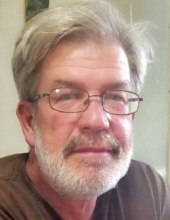 Kevin Lee Mayer, age 62, of Sturgis, was surrounded by is family early Monday morning, March 7, 2022 when he passed away peacefully at the Bronson Methodist Hospital in Kalamazoo.
He was born April 22, 1959 in Sturgis, son of Rodney Eugene and Sharon (Mase) Mayer.
Kevin was a lifelong Sturgis resident and graduate of Sturgis High School with the class of 1977.
He married Katrina Cox in Sturgis, who preceded him in death April 12, 2014.
Kevin owned and operated with his father and brother Dana, Mayer Home Appliance in Sturgis from 1977 – 2021 when the business closed. In his younger years he had been employed by the Sturgis Big Boy restaurant and the Golden Cone restaurant.
He enjoyed playing golf and was active in golf leagues at M&T Par 3 in Sturgis. Kevin had a love of the outdoors, hunting, fishing and he was a gifted gardener. Many will remember his wine making of many varieties.
He is survived by two daughters: Tonya (Josh) Rowden of Fort Wayne, and Tiffany Mayer of Sturgis; one son: Travis Mayer of Colon; dear friend and like a second son: Henry Stevens of Sturgis; seven granddaughters: Lily, twins: Claire and Carlie, Vida, Avery and twins: Daisy and Drue; one grandson: Orly; mother: Sharon Mayer of Sturgis; one sister: Lori (Steve) Hill of Sturgis; three brothers: Rick (Pamela Dujmovich) Mayer of Washington, Dana Mayer of Sturgis and Michael (Kristi) Mayer of Johnsburg, Illinois; uncle: Gary Mayer; aunts: Shirley Mase and Kay Mayer and several nieces and nephews.
He was preceded in death by his father, wife and brother in-law: Robert Norton.
A gathering of family and friends to share memories and honor the life of Kevin Lee Mayer will take place from 2:00 to 5:00 Saturday, March 12th, at the Rosenberg Chapel of Hackman Family Funeral Homes, 807 E. Chicago Rd. in Sturgis. In accordance with family wishes cremation will follow the visitation.
Memorial donations would be appreciated to the Hackman Family Funeral Homes, P.O. Box 9, Sturgis, MI 49091 to help with expenses.
We encourage relatives and friends to share memories and condolences at www.hackmanfamilyfuneralhomes.com.