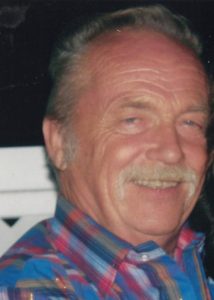 Leon Thomas Gilbert, age 75, passed away unexpectedly on Sunday, February 27, 2022, at Sturgis Hospital.
Leon was born on October 25, 1946, in Three Rivers, a son to the late Leon and Jean (Dunck) Gilbert.
Leon graduated from Colon High School with the class of 1964.
On June 29, 1999, Leon married Margaret "Peggy" Scholl in LaGrange.
Leon is survived by his wife Peggy Gilbert of Colon, daughter Tammy (Hugh) Williams of Bronson, brother Jerry (Denise) Gilbert of Colon, grandchildren: Joseph Wolford, Ellie Slone, Jamie Slone, Robert Williams, and Gladys Williams, 2 nephews and 1 niece.
Besides his parents, Leon and Jean Gilbert, Leon was preceded in death by his daughter Juli Wolford.
Following in his wish's cremation has taken place and there will be no services planned at this time.
Arrangements by Schipper Funeral Home.