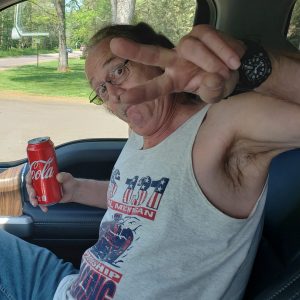 Lewis Arthur Lull, age 64, of Schoolcraft, passed away Sunday, March 6, 2022 at his home.
He was born October 15, 1957 in Three Rivers, the son of James and Bessie (Bell) Lull. He later lived in Decatur and Marcellus as well.
Lewis attended Schoolcraft High School and went on to work at Weyerhaeuser for 23 years. He was a dedicated employee known for his work ethic.
He loved playing darts, riding his Harley, hunting and fishing.
Remaining to cherish Lewis' memory are his sons, Joshua (Kortney) Lull and Steven (Shannon Miles) Lull; daughter, Ashley (Michael Weedall) Lull; grandchildren, Jackson, Carter and Brayden; brother, Steve Lull.
He was preceded in death by parents; his step-father, Walt LaForge; one sister, Nancy Douglas; one brother, Gary Lull.
Visitation will be held Saturday, March 12, 2022 from 11:00 a.m. to 1:00 p.m. at Hohner Funeral Home, 1004 Arnold St., Three Rivers. A memorial service will follow at 1:00 p.m. at the funeral home.
Donations in Lewis' memory may be directed to the American Cancer Society. Envelopes are available at the funeral home.