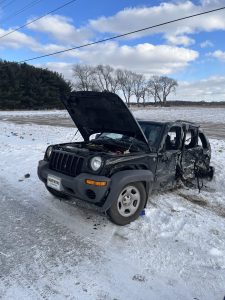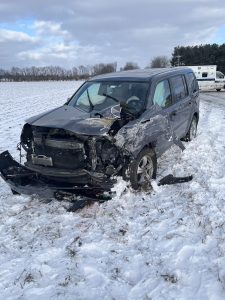 A White Pigeon man was injured in a two-car crash last weekend in Cass County's Milton Township.
Sheriff Richard Behnke said deputies were called at 4:30 p.m. Saturday to a personal-injury crash on Redfield Street, west of Conrad Road.
Investigators said 31-year-old Kyle Mays was traveling east on Redfield Street when he lost control of his vehicle due to ice on the roadway. Mays' vehicle turned sideways and went into the westbound lane of traffic, where it was stuck by a westbound vehicle.
The driver of the second vehicle was 17-year-old Granger resident Louis Lovechio. His passengers were two 17-year-old males from Granger and a 16-year-old boy, also from Granger.
Mays was transported to Elkhart General Hospital for non-life-threatening injuries.
Neither drugs nor alcohol appear to be factors in the crash.