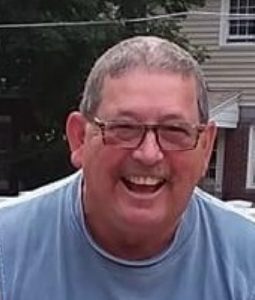 Harold Martin "Marty" Dills, age 67, of Sturgis, passed away Sunday morning, February 27, 2022 at Memorial Hospital in South Bend.
He was born May 28, 1954 in Hammond, Indiana son of the late Harold and Juanita (Fryar) Dills.
Marty resided in Sturgis since 1996 coming from Lake County, Indiana.
In 1998 Marty met his partner in life, Lisa Anselmo and they were married September 12, 2015 at the American Legion Post in Sturgis.
He retired from the Inland Steel Company in Chicago following 25 years of dedicated employment. At the time of his retirement he held the position of Steel Master.
Marty was a member of Neuman-Wenzel Post #73 American Legion and past member of Captain John J. Kelley Post #1355 VFW and Eagles Lodge #1314. He enjoyed mushroom hunting, fishing, singing karaoke, gardening, cooking and entertaining family and friends. Many will forever miss his incredible backyard parties.
He is survived by three sons: Brian Dills of Hammond, Martin (Nichole) Dills of Plainfield, Illinois and John Dills of San Diego; two daughters: Michelle Miller of Goshen, and Gloria (John) Heidelberger of Indianapolis, Indiana; step-son: Michael (Erin) Cox of Zionsville, Indiana; step-daughters: Michelle Cox of Indianapolis; 12 grandchildren; five great grandchildren; one sister: Diane Titus of Valparaiso; two brothers: William (Marcha) Dills of Wheatfield, Indiana and Robert (Diane) Dills of Tennessee and many nieces and nephews.
He was preceded in death by his parents; son: Joseph Dills, step-son: Albert Cox and two brothers: Ronald Dills and Raymond Dills.
In accordance with his wishes cremation has taken place. A gathering of family and friends to celebrate and honor the life of Marty Dills and the sharing of a meal will be held from 1:00 to 5:00 P.M. Saturday, March 12th at the American Legion Post #73, 500 W. Chicago Road in Sturgis. A time of tribute will begin at 1:30 P.M.
The Hackman Family Funeral Homes of Sturgis is entrusted with the arrangements.
The family suggests those wishing to make a memorial donation in Marty's memory consider the Jack Johnston Chapter 88 DAV, 264 W. Fawn River Rd., Sturgis, MI 49091.
Relatives and friends are encouraged to share memories and leave condolences at www.hackmanfamilyfuneralhomes.com.