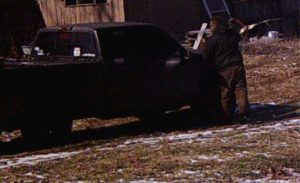 State police troopers responded recently to a report of breaking and entering, and larceny in Branch County's Noble Township.
Troopers were called to the 1200 block of Sielkens Road to investigate a situation that occurred between Feb. 22 and 27.
Investigators said suspects stole a John Deere mower, lawn equipment, woodworking tools and scrap metal.
Troopers are continuing to investigate the case and have the benefit of clear photos of two vehicles and a male suspect.