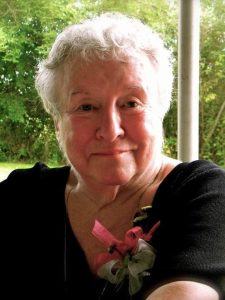 Ruth Marie Fraser Schneider, age 90, of Three Rivers, passed away peacefully from natural causes on Thursday, March 24, 2022 – surrounded by her family.
Marie was born to Thomas Layton Fraser and Ruth Brown Fraser on November 10th, 1931, in Paterson, NJ. Marie furthered her schooling by achieving a Master's Degree from Western Michigan University, in education, and was a teacher for 23-years. She retired in 1995 but remained a supportive mentor to many throughout her life.
Marie met her husband, Robert (Bob), in 1953 and they were married 6 months later. They went on to have 3 children, 4 grandchildren and 5 great-grandchildren. In addition to being a dedicated and loving mother and grandmother, Marie also loved reading, Book Club, knitting, sewing, playing backgammon and playing Spite and Malice (card game). She was a member (president for a time) of the Women's Club, the MEA, and the Democratic Party. She even ran for political office in the early 1980s, as both a Democrat and a Republican. Throughout her entire life, she held an unwavering faith in God, which she showed through her devotion to the First Presbyterian Church of Three Rivers.
Marie was preceded in death by her husband, Robert in 1999 and son-in-law Richard VanderWall in 2000. She is survived by her two sisters, Anne (Wes) Wilhelm and Ellen (David) Ross. Her children: Karen VanderWall, Mary (Christopher) Smith and Catherine Marciel. Her grandchildren: Sabrina Johnson, Joshua (Kelsey) Smith, Thomas (Shelby) Smith and Katlyn (Matthew) Gregory and her great-grandchildren: Colton Smith, Wyatt Smith, Haven Gregory, Avery Smith, Graham Smith and Annalynn Gregory (due July 2022).
Visitation will be held at Hohner Funeral Home on Friday, April 1st, from 5 to 7pm. Funeral services will be held at the First Presbyterian Church of Three Rivers on Saturday, April 2nd at 11am.
Flowers are welcome but in lieu of flowers, please consider a donation to Bars II Beds Rescue, a nonprofit organization run by Marie's granddaughter (Sabrina), which she was very passionate about or the First Presbyterian Church. Envelopes are available at Hohner Funeral Home in care of her arrangements.