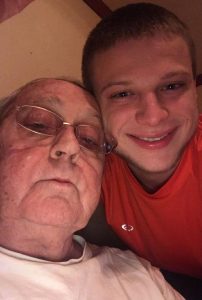 Thomas B. Van Antwerp, age 74, of Three Rivers, passed away Thursday, March 17, 2022.
He was born May 7, 1947 in Benton Harbor, and served his country honorably in the Army during the Vietnam War.
Thomas is survived by his brother, Dennis J. Van Antwerp, and close friends Timothy Benda and Jacob Ross. He was preceded in death by his parents and by his brother Stan Van Antwerp.
He will be buried at Ft. Custer National Cemetery at 11:00 a.m. on Friday, March 25, 2022.
Arrangements by Hohner Funeral Home.