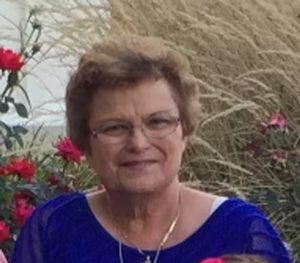 Caryn June Pierson, age 73, of Three Rivers, passed away on Saturday, April 16th, 2022 after battling cancer for three years. Caryn was born to William (Bill) and June (Snyder) Siegel on August 3rd, 1948 in Blue Island, IL.  Caryn grew up in Riverdale, IL attending Thornton High School.  She worked in her father Bill's photo studio, before moving with her parents to Clear Lake near Three Rivers. In Three Rivers she worked at Norton School, Dancers, Rite Aid and Meijer as a Pharmacy Technician.
Caryn met her husband, Michael, in 1973 and they were married in 1976. They went on to have 2 children, and 2 grandchildren. Caryn loved spending time on Clear Lake taking her children and grandchildren skiing, tubing, jet skiing and cruising on for evening pontoon rides while the sun was setting over the lake.  She also enjoyed cooking, baking, and photography.  Her true passion was entertaining the extended family at the lake during the summer and holidays. She was a member of the Daughters of the American Revolution (DAR) and Clear Lake Book Club.
Caryn is survived by husband, Michael. Her children: Jaclyn (Reggio) Blackwell and Jonathan Pierson. Her grandchildren: Alina Blackwell and Wyatt Blackwell.
Funeral services for Caryn Pierson will be at 2:00 pm, on Wednesday, April 20, 2022 at the Eickhoff, Farrand, Halverson Chapel in Three Rivers, and where the family will receive friends for one hour prior top services. Burial will follow in Flowerfield Cemetery. Memories and condolences may be shared with the family at efhchapel.com