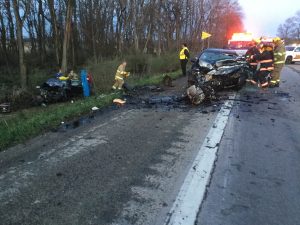 Two Cassopolis men were involved in a fatal, head-on collision Thursday in Cass County's Penn Township.
Sheriff Richard Behnke said deputies were called shortly after 6:30 a.m. to an area on M-60, east of Gards Prairie Road.
Investigators said 67-year-old Richard Affriseo and 19-year-old Ahsan Hart were involved in the crash.
Hart was airlifted to South Bend Memorial, while Affriseo succumbed to his injuries at the scene.
Authorities said neither Hart nor Affriseo were wearing seatbelts.