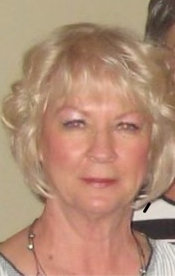 Connie Colleen (Zelasko) Day passed away on Sunday, April 17, 2022 at home in the presence of her family. Connie was born in Elkhart on November 23, 1947, and grew up at Big Fish Lake near Marcellus. She married Gary Allen Day on October 4, 1975 and enjoyed a wonderful 47 years with him.
Connie spent her days as a hair stylist and then mother to her two daughters Kimberly and Ashley Day. She enjoyed summers at Klinger Lake and winters in California or Florida. Connie loved to entertain and was known for her fantastic cooking and her love of anything pink! She loved to travel the world with friends and family. In her free time she enjoyed playing mahjong, dominoes, cooking, baking and raising her family.
Surviving Connie are her husband Gary, and two daughters Kimberly Day (Jensen Beach, FL) and Ashley Day (Portage, MI)
She was preceded in death by: Stanley Zelasko (father), Larry Zelasko (brother), Phyllis Way (mother), and Freeman Way (stepfather).
A private celebration of her life will be held over the summer. In lieu of flowers, memorial donations may be directed to the Sturgis Foundation, 310 N. Franks Ave., Sturgis, MI 49091. Please visit www.eleyfuneralhomes.com to sign Connie's guestbook and leave a message for her family.