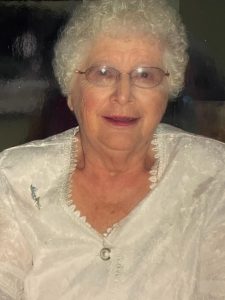 Joan Carol Jacobs, age 92, died on Friday, April 8, 2022 in Three Rivers.
Funeral Service will be Friday, April 22, 2022 at Bethany Chapel, 15130 Millard Road, Three Rivers. Visitation will begin at 10:00 AM. Service at 11:30 AM. Luncheon will follow at the church. She will be laid to rest in the White Pigeon Township Cemetery.
Arrangements by Hohner Funeral Home.