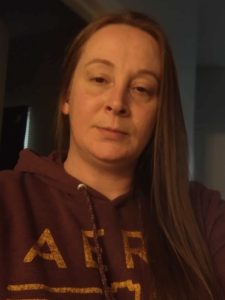 Monica Joy Bennett, age 37, of Three Rivers passed away unexpectedly on Friday, April 15, 2022. She was born in Three Rivers on April 3, 1985 the daughter of John and Brenda (Johnson) Warmack.
She attended Sturgis Schools and then began work at Precision Wire in Three Rivers. She liked horseback riding and canoeing, and many other outdoor activities.
Monica was preceded in passing by her sister, Mandy Lin Johnson.
Surviving to cherish her memory are parents, John and Brenda Warmack; son, Dayton Paul Bennett; sisters, Tonia and Dawn Warmack; brother, Garland Johnson; many friends, extended family, and her beloved cat, Tigger.
Visitation was held on Saturday, April 23, 2022 from 11:00 a.m. to 1:00 p.m. at Hohner Funeral Home, 1004 Arnold St., Three Rivers. Donations in memory of Monica may be directed to the Warmack Family in care of Brenda Warmack. Envelopes are available at Hohner Funeral Home in care of arrangements.