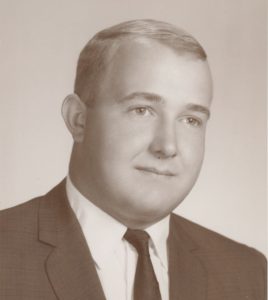 Owen Frank Hoyt died on Friday, April 8, 2022.  He was born on November 4, 1949 in Vicksburg. He graduated from Schoolcraft High School in 1969 and served in the United States Army from 1969 to 1971. Owen enjoyed spending time with his friends, working on steam locomotives, whether volunteering at the Little River Railroad or attending many steam engine shows around the area. He also spent many hours working the evaporators, making maple syrup at home, as well as with MSU at Kellogg Forest and the Kalamazoo Nature Center.
Owen is survived by his children, Cassidy, Camden, Ryley of Schoolcraft and Liam of Portage; sister, Patricia Hoyt of Phoenix; nephew, Robert (Kim) Northrop; niece, Shannon Bruner (Greg) and brother-in-law, William Northrop of Schoolcraft. He was preceded in death by his parents, Frank and Ellen Hoyt and sister, Karen (Hoyt) Northrop.
A visitation for Owen is scheduled for Wednesday, April 13 at Avink, McCowen and Secord Funeral Homes; 409 S. Main Street in Vicksburg. A private graveside burial will be held the following day. In lieu of flowers, donations may be to the SPCA of SouthWest Michigan. 6955 W KL Avenue Kalamazoo, MI 49009.
While visiting Owen's webpage at www.amsfuneralhomes.com please sign the guestbook by lighting a candle, and/or sharing a memory with the family.
The family is being assisted by the Avink Funeral Home & Cremation Society, 129 S. Grand St. in Schoolcraft. 269 679-5622