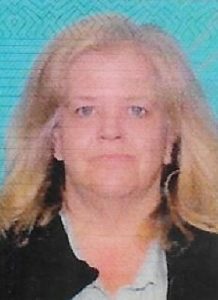 Elizabeth Marie Stewart, age 48, of Bronson, passed away Saturday evening, May 21, 2022 at her home.
She was born November 2, 1973 in Sturgis, daughter of the late Carlo A. and Janice (Teadt) Sgambelluri.
Elizabeth resided most of her life in Bronson and was a graduate of Bronson High School with the class of 1991.
On March 26, 2006 she married Michael Stewart in Quincy, Michigan. He preceded her in death.
For 20 years she was employed by the Branch County Head Start Transportation Services.
Elizabeth enjoyed music, shopping and loved time with her family, especially her nieces and nephews.
She is survived by two brothers: Rodney Lee (Rhonda) Sgambelluri of Bronson and Carlo A. Sgambelluri, II of Coldwater; nieces and nephews: Alicia, Adam, Elizabeth, Arthur, Chaz, Jordan and Tasha and several great nieces and great nephews.
She was preceded in death by her parents; husband and nephew: Christopher Richardson.
The family will receive friends from 6:00 to 8:00 P.M. Friday at the Hackman Chapel of Hackman Family Funeral Homes, 114 S. Nottawa St. in Sturgis. In accordance with family wishes cremation will follow the visitation. Private burial of the remains will take place at Sturgis Memorial Gardens in Sturgis.
Memorial donations would be appreciated to the Hackman Family Funeral Homes, P.O. Box 9, Sturgis, MI 49091 or by going to the funeral home website at www.hackmanfamilyfuneralhomes.com where donations can be applied to the crowd funding set up for the family and also where we encourage family and friends to leave memories and condolences for the family.