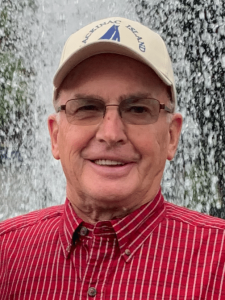 Mr. Philip Allen DuFour, age 73, of Three Rivers, passed away unexpectedly surrounded by his loving family on Saturday, April 30, 2022 at Bronson Methodist Hospital. He was born on August 28, 1948 in Elkhart, the son of the late Allen E. and Ruth V. (Hall) DuFour.
Phil graduated from Constantine High School in 1966 where he met the love of his life, Karen Westgate. Together they started the DuFour Farm on M-60 and raised two wonderful children, Pam and Rob.
Phil's passion in life revolved around collecting and restoring tractors, his family, his farm, and faith. Phil was an honest, strong, hardworking man who was able to continue working in the fields with Rob and Drew Halon until his last day. His incredible legacy will live on.
Phil was a member of the St. Joe Valley Old Engine Association, Cass County Tractor Pullers, and a 25-year grower for Pioneer Seed Corn.
Philip was preceded in death by his parents, and one brother, Kenneth DuFour.
He leaves to cherish his loving memory, his wife of 55 years, Karen DuFour; two beloved children, Pamela DuFour Vary and Robert DuFour (Shanna Hensley); one sister, Marcia Wilcher; and two very special grandchildren, Matthew Philip Vary and Annalise Paige Vary. Several nieces and nephews and very close friends.
The family will receive friends from 1:00 p.m. until 7:00 p.m. on Sunday, May 8, 2022 at DuFour farm located at 13262 M-60, Three Rivers.
Funeral Services will be held at 11:00 a.m. on Monday, May 9, 2022 at Porter Baptist Church with Pastor Patrick Neff officiating. Interment will be held at Shavehead Cemetery.
Memorial donations in Phil's memory may be directed to Porter Baptist Church or the American Cancer Society.
Arrangements by Hohner Funeral Home.