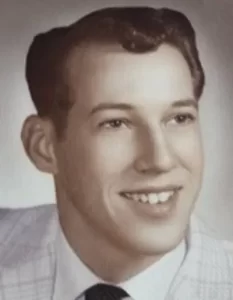 Thomas Henry Salisbury, age 77, of White Pigeon, passed away on Tuesday, May 3, 2022. He was born on August 26, 1944 in Sturgis.
In respect to his wishes, cremation has taken place. Farrand Funeral Home is in charge of services.
Tom graduated from White Pigeon High School; continued in to the US Army; Stationed in Germany. He pursued a career in construction with a passion for painting houses, and fishing for Blue Gills.
Those who knew him called him "Uncle Tom" and he loved helping people.
He is survived by his children, Chad & Christa Salisbury, Byron Center, MI; Brian & Heather Mayfield, Hudsonville, MI; and Kara Salisbury, White Pigeon. Tom had 5 grandchildren, Jahna & Maya Salisbury, Jalen & Rachel Mayfield, and Jayden Salisbury.
He was preceded in death by his parents, Lewis Adrian & Alice (Colley) Salisbury, Clifton Salisbury, Joyce & Dick Kinney, Michey & Eldon Ferm, Lee Salisbury, Lynn Salisbury, and Mike Salisbury.
Also surviving: John & Janet Salisbury, Marty & Linda Salisbury, Susie Fergison, Jim & Holly Hunter, Nancy McFall, Sharon Salisbury, sister-in-law, and Alice Salisbury, sister-in-law.
Services will be held Friday, May 13, 2022 at 11:00 AM at White Pigeon Township Cemetery.