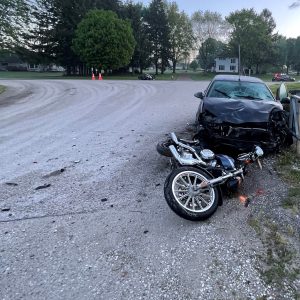 Two White Pigeon men died after the motorcycles they were driving were struck from behind in Cass County's Porter Township.
Sheriff Richard Behnke said deputies were called shortly after 4:30 a.m. Monday to the intersection of U.S. 12 and Baldwin Prairie Road.
Investigators said motorcycles driven by Tanner Hull, 20, and William Kunz, 21, had slowed to turn left onto Baldwin Prairie Road when their motorcycles were rear-ended by a vehicle driven by Tristan Thorpe, 20, also of White Pigeon.
Hull and Kunz died at the scene, authorities said.
Authorities said alcohol and drugs do not appear to be factors in the crash. Kunz and Hull were not wearing helmets.