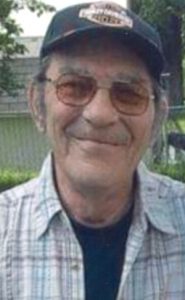 Douglas Dean Chapman, age 74, of Middlebury, at 12:18 am on Sunday, May 29, 2022 at Goshen Hospital. He was born on January 29, 1948 in Battle Creek to Morris Glenn and Lola Jean (Collins) Chapman.
On August 18, 1990 he married Lila Harrold, she survives.
Survivors in addition to his wife are son, Matthew Stephen (Beth) Chapman of Decatur; 10 grandchildren; seven great-grandchildren; his mother in Centreville; two brothers, Don (Pam) Chapman of Centreville, and Danny Chapman of Springfield, OH. He was preceded in death by his father; son, Michael Sean Chapman; a granddaughter, Heather Chapman, and a brother Dennis Chapman.
Doug had worked on the paint line and as a welder for Syndicate Store Fixtures in Middlebury for 15 years. He enjoyed fishing, hunting, and attending festivals. He was a US Navy veteran and also had attended Crossroads Missionary Church in Mendon. Visitation will be from 10:00 am on Friday, June 3, until the 1:00 pm funeral service at Miller-Stewart Funeral Home in Middlebury. Burial will be in Ivins Cemetery, Middlebury.
Memorials may be given to the funeral home to assist the family with funeral expenses.  Online condolences may be offered at millerstewartfuneralhome.com.