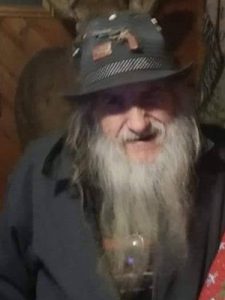 Frederick R. Jenkins Sr., age 69, passed away in Sturgis on Saturday, June 25, 2022.
He was born in Lawrence County, OH, the son of the late Charles and Bonnie (Shope) Jenkins.
Fred loved his family and friends and leaves them with many wonderful memories to be cherished. He loved horses, and his dog, "Laddybug." He was a true "wheeler and dealer" who enjoyed trading, markets and antique shows.
Fred was most proud of his children, grandchildren and great-grandchildren. He loved spending time with them and would always play the song "Sign on the Highway" when they were around. Fred's kind smile and laughter will be missed by all who loved him.
He is survived by three children, Frederick Jr., Tina Underwood and Bonny (Lewis) Hull; sixteen grandchildren and four great-grandchildren; six siblings, many nieces, nephews and friends.
He was preceded in passing by his wife, Mary (Harper) Jenkins; daughter, Kimberly Harper; grandson, Payton Jenkins and five siblings.
Cremation will take place and a graveside service will take place in Ohio at a later date.
Memorial donations may be directed to the charity of one's choice, c/o Hohner Funeral Home.