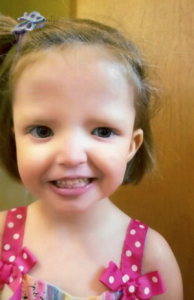 Madelynn G. Taylor, age 8, of Sturgis, passed away Monday, June 27, 2022 at Michigan Medicine in Ann Arbor following a lengthy illness. She was born March 13, 2014 in Coldwater, a daughter of Charles & Katherine (Swan) Taylor.
Along with her family, Madelynn attended the First Presbyterian Church in Sturgis. She was in the first grade at Centreville Elementary School and loved her school, classmates and teachers. Madelynn enjoyed ballet and dance at Becker's Dance Arts in Three Rivers and playing princess with fancy clothes and pretty makeup. She especially loved and cherished her siblings and grandparents. To know Madelynn was to love her, she had an amazingly kind and gentle soul.
Surviving Madelynn are her parents Charles & Katherine Taylor, Sturgis; brother Charles "Chaz" Taylor, Sturgis; sister Alayna Taylor; Grammy & Grampy Mike & Sue Swan; Grandma Joyce Taylor, Grandfather Randy Taylor; and several aunts, uncles & cousins. She was preceded in death by Grandpa Charles Taylor. Cremation has taken place. Relatives and friends will be received Saturday, July 16, 2022 from 2:30 to 4:00 PM at First Presbyterian Church, 1320 S. Lakeview Avenue in Sturgis. Memorial services will follow at 4:00 PM with Pastor David Weber officiating. A reception will follow services at the church.
Memorials may be made to the Ronald McDonald House Charities, 1600 Washington Heights Ann Arbor, MI 48104; or envelopes will be available at the service. Please visit Madelynn's memorial page to sign her guestbook, or leave a message for her family at www.eleyfuneralhomes.com.