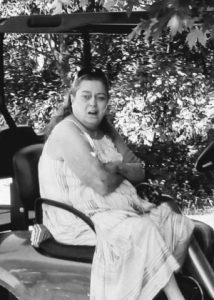 Debra Ann Cole, age 62, of Colon, passed away peacefully surrounded by her family on Friday, July 1, 2022, at her home.
Debra was born on April 12, 1960, in Marshall, a daughter to the late Lonzo and Ruth Ann (White) Cole.
Debra is survived by her children: Christina (Eric Robinette) Cole of Leonidas, Joseph Segerstrom of Three Rivers, and Jennifer (Lawrence) Hampton of Battle Creek, grandchildren: Eric Robinette Jr., Breanna Nelson, Daylan Nelson, Isaiah Bainbridge, Noah Bainbridge, Elijah Bainbridge, and Jozlynn Hampton, siblings: Lonnie Cole, Randy Cole, Pamela Hudson, and Arnold Marshall.
Besides her parents, Debra was preceded in death by a granddaughter Kassidy Robinette.
There will be a graveside service on Wednesday, July 6, 2022, at Lakeside Cemetery in Colon at 1:00 PM.
Arrangements by Schipper Funeral Home.