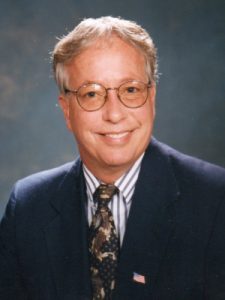 Jack F. Gray, age 71, passed away at his home in Kalamazoo on January 17, 2022.  His love of interacting with people led him to the perfect profession which was being a Realtor.  At the time of his death, Jack was employed at RE/MAX.  He was a member of the class of 1968 at Portage Northern High School and received a Bachelor's degree as well as a Master's degree in Finance from Western Michigan University.  For a time, Jack was an adjunct professor teaching real estate classes at Western Michigan University.  He was a member of the Optimist Club and had received several awards from the Realtors Association.  Anyone who had the pleasure of having a piece of Jack's homemade apple pie understood why he once won the Kalamazoo apple pie baking contest.  Fortunately, he handed down his recipe and baking skills to at least one family member.  Jack was preceded in death by Paul Gray (father) and Bill Gray (brother).  Survivors include Claire VanDyke Gray (mother), Steve Gray (brother), Suzy Gray (sister-in-law, widow of Bill Gray), nieces Jen (Pat) Kovalan and Sarah (Charlie) Firnsin, and nephews James (Kerry) Gray and Todd (Lydia) Gray.  Jack also leaves behind great nieces and nephews, cousins, colleagues, and a plethora of friends many of whom date back to early childhood.
The family of Jack Gray will hold a memorial Celebration of Life and a final Open House for Jack who was a Realtor and long-time resident of Kalamazoo. Attendees are welcome to come in casual dress to Martell's restaurant on Saturday, September 10, 2022 from 1:00 to 4:00 PM.
In lieu of flowers, donations may be sent to American Heart Association or the humane society of your choice.
Arrangements by Hohner Funeral Home.