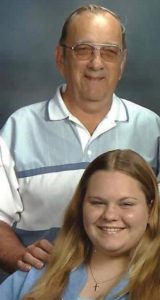 Donald Lee Huff, age 90, of Mendon, died peacefully in the presence of his family on Sunday, Aug. 14, 2022. He was born in Three Rivers on May 14, 1932 the son of Carl V. and Ruth M. (Marvin) Huff and was a lifetime resident of Mendon. He graduated from Mendon High School in 1950 where he lettered in football, basketball, and baseball. He then attended Michigan State University, where he studied agriculture. He served in the US Army in Korea from 1953 to 1955.
Don engaged in general farming and worked at the White Pigeon paper mill, and later at General Motors in Three Rivers. He was a licensed pilot, was a bird-watcher and enjoyed Native American history.
Donald was married to Barbara Jean Paquette on Oct. 13, 1964 in Three Rivers.
She survives along with a son, Philip Alan Reedy; a daughter, Linda Ann Reedy-Oman; three grandchildren, Aaron Reedy, Bre Blair, and Shane Russey; four great-grandchildren, Kyndra (Kyle) Keller and their son Kyson; Tyler (Raychel Baldwin) Bupp, Michael (Ashli) Bupp, and Jacob Johnson; brother, Warren Gary Huff; nieces and nephews. He was preceded in death by his parents; daughter, Amanda Marie Huff; sister, Barbara (Ted) Talbot; niece, Melinda Ferrara.
In keeping with his wishes, cremation has been conducted. It is suggested that memorial contributions be directed to Operation Smile.com Memories and condolences may be shared at www.eickhofffuneralhome.com
A memorial service for Donald Huff and for daughter, Amanda Huff who died during COVID-19, will be held at 1 pm Saturday, Aug. 27, 2022 at the Mendon United Methodist Church with Pastor Carl Litchfield officiating. A reception will follow services in the church social room until 4 pm.