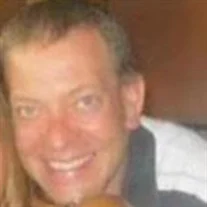 James (Jim) Bunn, age 59, of Newaygo, passed away peacefully surrounded by his loving family on Wednesday, August 10, 2022.
James was born to Elden and Alice Bunn on August 7, 1963 in Culver City, California.
On July 15, 1989 in Grand Rapids, he married Lachelle Renee Reid who survives him in death.
Jim was a perfectionist when it came to anything he made or fixed. Jim loved his music, late night fires, and spending time with his family and friends. Jim was dedicated not only to his family but to his work as well, always going above and beyond the call of duty for both.
Jim worked for the Rapid for over 23 years.
Jim is survived by his beloved wife of 36 years Lachelle Bunn; son James Elden (Kali) Bunn; daughter Ellinor Marie Bunn; grandson Sir Archer James Bunn; sisters Sherri Bunn, Jennifer Bunn, Beverly Ashley; brother Robert Bunn; two special friends, Donald (Tami) Williams, Patrick (Debra) Lynch, and a host of nieces, nephews, and very special friends.
James was preceded in death by both parents, Elden and Alice Bunn and his brother Brian Bunn.
Cremation has taken place. Funeral service will be on Saturday, August 27, at 3pm, with a celebration of Life taking place immediately following at the Newaygo VFW, 9075 S Mason Drive, Newaygo MI, 49337. Memorial donations may be directed to the Charity of donor's choice. Online condolences may be left at www.materralstonfuneralhome.com.