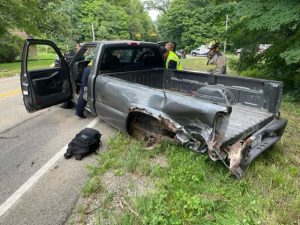 Five people were injured in a three-vehicle crash over the weekend in Cass County's Volinia Township.
Sheriff Richard Behnke said deputies were called at 6 p.m. Saturday to a personal-injury incident at the intersection of Marcellus Highway and Decatur Road. According to authorities, 35-year-old Elkhart resident Janelle Miller was traveling south on Decatur Road and proceeded to stop before entering the intersection. Miller told authorities she did not see a westbound vehicle driven by 57-year-old Marcellus resident Jeffery Brewer, who had the right-of-way.
Miller's vehicle collided with the driver's side of Brewer's car.
Meanwhile, Three Rivers resident Amber Gilbert, 42, was traveling east on Marcellus Highway. Investigators said Gilbert had slowed in advance of making a right-hand turn onto Decatur Road, however, her car was struck by both vehicles involved in the collision.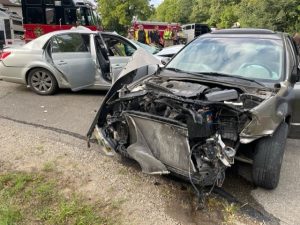 Miller was transported to Borgess Lee Memorial in Dowagiac, while Brewer was transported to Borgess Hospital in Kalamazoo. Gilbert and her two passengers, 48-year-old Derek Gilbert and 16-year-old Paige Roberts, both from Three Rivers, were transported to Bronson Hospital.
Seatbelt use is unknown and alcohol does not appear to be a factor, authorities said.