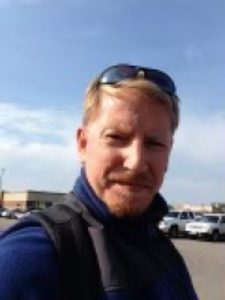 Jia A. Ludwick, age 52, of Pulaski, Wisconsin, passed away on Tuesday evening, December 27, 2022 at Sturgis Hospital.
He was born on January 24, 1970, in Coldwater, son of Richard and late Ann (Carpenter) Ludwick,
Jia moved to Pulaski, Wisconsin in 2009.
Jia was a self-taught Macintosh technician and mastered his trait working at Cody High School and later at ShopKo headquarters in Green Bay, Wisconsin, where he served as Macintosh System Administrator and was currently going to school to become a certified Window technician at NWTC. Jia also received a degree in Photography at Northwest College in Wyoming.
Jia was an avid outdoorsman to include hunting, fishing, four-wheeling, and camping. He loved spending time on the water or the trail and passing his love for the outdoors with his two children. One of Jia's first passions was photography. He spent his life taking pictures of family, friends, outdoors, and Owen and Katie, and let's not forget about Ruff. His other hobbies included working on his famous Jeep, woodworking, training, and showing off his dog Ruff with a new trick and four-wheeling in every mud hole he could find. Out of all, Jia's number one priority was Owen and Katie. Jia never missed a daughter-father dance with Katie or took Owen hunting or fishing.
His two children survive him: Owen and Katie Ludwick, Father Richard Ludwick Sr; two brothers, Rich (Tina) Ludwick Jr. and Jason (Debbie) Ludwick and his nieces and nephews, Jaron Ludwick, Maddy Ludwick, Emma (Stephen) Olivas; Dominick Ludwick, Joey Ludwick, Rachel Ludwick, two grandnieces Mazikeen and Phoenix Ludwick, grandnephew Mathew Ludwick and many Aunts and Uncles, cousins and friends.
Jia was predeceased by his mother, Ann (Carpenter) Ludwick, grandparents Doris and James Carpenter and Virginia and Sylvester Ludwick, and three uncles, Rich Scott, Doug Fitch, and Mike Ludwick.
The family will receive friends from 1:00 to 4:00 Sunday, Jan. 1st at the Rosenberg Chapel of Hackman Family Funeral Homes, 807 E. Chicago Rd. in Sturgis. In Cody, Wyoming, there will be a celebration of life with Jia's classmates, friends, and family at a date and time to be determined later.
We encourage relatives and friends to share their memories and condolences on Jia's Facebook account and at www.hackmanfamilyfuneralhomes.com.