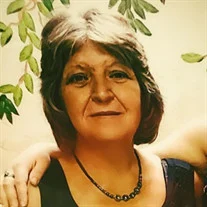 Carol Jo Oldenburg, age 62, passed away unexpectedly in her Cadillac, Michigan home on December 24, 2022. Carol was born June 15, 1960 in Cadillac to Arnold "Brick" Emory and Meme (Tulick) Emory.
Carol's family moved to Three Rivers where Carol attended from 4th grade at Park Community through high school, graduating in 1978. In high School Carol found her life's passion through the Candy Stripers program for future nurses. Nursing and caring for others remained a passion and career for her entire life. Prior to moving to Texas, Carol was employed as a trainer at Docsa Manor for a number of year. In Texas is continued her nursing training and care for others. Upon return to Michigan, she sought employment with Hope Network in Cadillac where she remained as a trainer until her retirement. Along with her passion for others she was an avid reader, crafter, animal lover and enjoyed time with family, friends, and especially her daughter.
Carol is survived by her daughter, Misty Bates of Cadillac; father, Arnold "Brick" Emory of Cadillac; brother, Brian (Kathy) Emory of Lake City, Michigan; sister, Carla (Rob) Douglas of Florida, several nieces, nephews, and (honorary) grandmother to twins.
Carol was preceded in death by her beloved mother, Meme Tulick-Emory; sister Cheryl Haas; brother-in-law, Dan Haas; and niece, Amanda Haas.
In lieu of flowers memorial contributions may be made to your local animal shelter. An online guestbook is available at www.petersonfh.com.