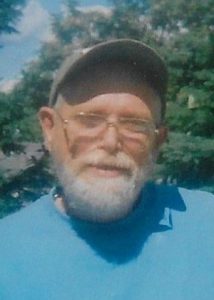 David W. Houck, age 72, of Sturgis, formerly of Colon, passed away on Sunday, January 15, 2023, at his home.
Dave was born on June 3, 1950, in Sturgis, a son to the late John W. and Dorothy M. (Huttinger) Houck.
Dave was a member of the Sturgis High School class of 1969 but was unable to finish his senior year due to a motorcycle accident.
In 1978 Dave married Jean F. Matchette. She would precede him in death on October 13, 2014.
Dave owned and operated D&J Bait and Tackle on Fairfax Road in Colon, for 30 years. Dave was an avid outdoorsman and committed to serving the outdoor community.
Surviving Dave are his children: Chris (Christel Schwartz) Houck of Sturgis, and Lori Wohlers of Sturgis, brother James Houck, and several grandchildren, nieces and nephews.
Besides his parents John and Dorothy, Dave was preceded in death by his wife Jean Houck, and son David Houck.
Following in Dave's wish's cremation has taken place. A memorial service will be announced at a later date.
Arrangements by Schipper Funeral Home.