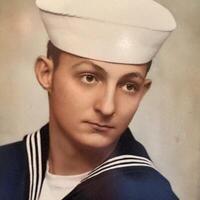 Douglas Woodrow Butler, age 75, of Mendon, died Thursday, January 19, 2023 at his home in Mendon.  He was born in Three Rivers on April 15, 1947 the son of Carl W. and Helen (Harriger) Butler.  Douglas was a lifetime resident of Mendon, and was a member of the Mendon High School graduating class of 1965.  After high school, he enlisted and served in the United States Navy.  He was married to Ann Craigs on September 1, 1973 at West Mendon United Methodist Church.  Douglas worked at General Motors/American Axle for 28 years before he retired in 2008. He was an avid outdoorsman, but loved nothing better than being on a lake fishing.  He loved spending time with his grandchildren and tinkering around his garage.  Douglas enjoyed fast cars, playing cards, and watching old westerns.
He is survived by his wife of 49 years, Ann.  Two children; Steve (Amy) Butler and Shannon Butler; four grandchildren; A.J. Butler, Abby Butler, Ally Butler, and Savanna Butler.  He was preceded in death by his parents and his brother, Denny Butler.
The family will receive friends from 6 until 8pm at the Eickhoff Funeral Home, 311 W Main Street, Mendon, on Tuesday, January 24, 2023.  Funeral Services will be held on Wednesday, January 25, 2023 at 2pm at the funeral home with Pastor Carl Litchfield officiating.  Following the service, cremation will take place.  On Saturday, January 28, 2023 at 1pm, interment and military honors will be held at Mendon Cemetery.  It is suggested that memorials be made out to the family.  Condolences and memories can be expressed to the family at eickhofffuneralhome.com.