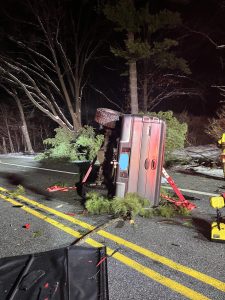 An Edwardsburg man died over the weekend following a single-vehicle crash in Cass County's Milton Township.
Sheriff Richard Behnke said deputies were called at 1:15 a.m. Sunday to an area of U.S. 12, near Fir Road.
Investigators said a vehicle driven by Gage Strawderman, 19, was heading east on U.S. 12 when it went off the road and struck several trees.
Strawderman was pronounced deceased at the scene of the crash. Deputies said it appears Strawderman was not wearing a seatbelt.