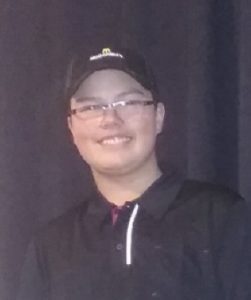 Gary Wayne Boyd III, age 22, of Sturgis, passed away Wednesday morning, January 25, 2023 in Three Rivers.
If love was enough you would still be here.
He was born October 2, 2000 in Sturgis, son of Gary "Junior" and Amie (Sparks) Boyd, Jr.
Gary resided most of his life in the Sturgis and Burr Oak area.
He enjoyed mushroom hunting and loved fishing and playing with his niece.
Gary is survived by his son: Gabriel Jaze Boyd of Bronson; father: Junior Boyd of Sturgis; mother: Amie Boyd of Sturgis; step-mother: Haley Boyd of Sturgis; sisters: Livia, Isabella, Gracie, Jenna, Keary and Chelsey; brother: Dunken; grandparents: Becky (Robert Rhoades) Boyd, Gary Boyd, Sr. and Owen Brown; niece: Dylaney Boyd and several aunts and uncles including his favorite aunt: Angie Boyd.
He was preceded in death by his grandparents: Jody Boyd and Odie Cole.
A gathering of family and friends to celebrate and honor the life of Gary Wayne Boyd III will be held from 4:00 to 7:00 on Monday, Jan. 30th at the Hackman Chapel of Hackman Family Funeral Homes, 114 S. Nottawa St. in Sturgis. In accordance with family wishes cremation will follow the visitation. Private burial of the remains will take place at the Burr Oak Cemetery in Burr Oak at a later date.
Memorial donations would be appreciated to the funeral home to help with expenses. Donations can be mailed to the funeral home at Hackman Family Funeral Homes, P.O. Box 9, Sturgis, MI 49091 or by going to the funeral home website at www.hackmanfamilyfuneralhomes.com where donations can be applied to the crowd funding set up for the family and also where we encourage family and friends to leave memories and condolences for the family.