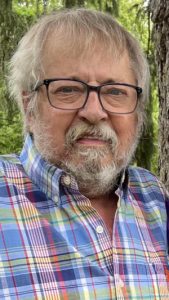 Ralph Lee Waite, age 66, of Three Rivers, passed away Saturday, January 28, 2023 at Beacon Health System-Three Rivers.
He was born February 29, 1956 in Sturgis, the son of Garnet and Myrtle (Draper) Waite, and graduated from Sturgis High School with the Class of 1975.
Ralph married Elizabeth "Betsy" Maher on February 19, 1977. They enjoyed taking motorcycle rides, family camping, car races, short road trips, wood working, casinos, and bowling on many different leagues.
Remaining to cherish his memory are his wife, Betsy Waite; Daughters, Rebecca (Mark) Jackson, Samantha (John) Jacks; 6 Grandchildren, Markus Eby, Kelcy Jacks, Jakob Jackson, Dakota Jacks, Kyle Jackson, and Kalab Jacks.
He was preceded in death by his parents, his Father-in-law, and his brother.
In accordance with his wishes, cremation will be conducted; Celebration of life will be planned for late spring.
Donations in Ralph's memory may be directed to Three Rivers Youth Bowling. Envelopes are available at Hohner Funeral Home.