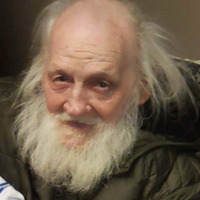 Raymond Allen Robison, Sr., age 82, passed away Thursday, January 12, 2023 at Fairview Nursing and Rehabilitation Center in Centreville. He was born January 4, 1941 in Sturgis, a son of Raymond and Katherine (Gross) Robison. Ray had lived in both Sturgis and Nottawa. He married Kathy Deeds, she preceded him in death on Oct. 23, 2011.
Ray worked as a mechanic for Dave Smith Pontiac for many years. He previously worked at Waste Management in Three Rivers and had also owned a refuse service and Bicycle Shop where he repaired many bicycles. Ray enjoyed woodworking and fishing. He loved animals and gave a home to many strays.
Surviving Ray are his children Claudia VanAlstine, Burr Oak,  Raymond Robison, Galesburg,  Cathy Robison Curtis, TX,  Randy Robison, Nottawa,  Roger Robison, Sturgis; grandchildren Mellisa Robison, Kellie Scarberry, Malinda Scarberry, Brandon Robison, Marcia Robison, Jon Nichols, Desirae Robison, Kayla Robison, Ricky Barnell, David Schaffer, Andrew Curtis, Crysta Curtis, Allen Robison; many great grandchildren; brother Ronald (Margaret) Robison, sister Carol (Roger) Miller; and several nieces and nephews. He was preceded in death by his parents, wife, daughters Carla Robison, Christina Deeds and grandson Justin Barnell.
Relatives and friends will be received Friday, January 20 from 1 to 2 pm at Eley Funeral Home in Centreville, where Memorial Services will follow at 2:00.