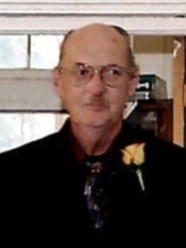 Richard Eugene Sabin, age 82, of Vicksburg, passed away Friday, January 20, 2023 at Ascension Borgess Hospital.
He was born October 24, 1940 in Vicksburg, the son of Earl Almarion and Edna May (Stanton) Sabin, and graduated from Vicksburg High School with the Class of 1959.
Richard worked in the construction industry and retired in 2003.
On December 8, 1979 he married Peggy Ann Kipker. They enjoyed going to auctions and antique stores looking at interesting things. And just spending time together with their children and grandchildren.
Richard enjoyed working on wood working projects for his children and grandchildren, and working on projects around his home. He enjoyed spending time with his family and friends over coffee.
Remaining to cherish his memory are his wife, Peggy; children, Alison May (Steven) Haigh, Matthew Allen Sabin, and Michelle Renea Sabin; grandchildren, Veronica Ashly (Jamika) Morgan, Steven James Haigh Jr., Madison Ann Sabin, Elizabeth Rose Arcand, and Aiden Johansen; brothers, Max Clifford (Susan) Sabin, James Arthur Sabin, William Lee (Stacey) Sabin, and Carl (Judy) Bruystens.
He was preceded in death by his parents; two sons, Richard Eugene Sabin Jr. and Todd Allen Sabin; and brother, Earl Almarion Sabin Jr.
In accordance with family wishes, cremation will be conducted and no services are planned.
Donations in Richard's memory may be directed to the Mendon Food Pantry or the Three Rivers Food Pantry. Envelopes are available at Hohner Funeral Home.