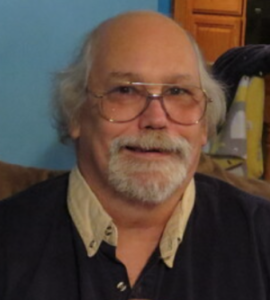 Steven G. Jones, age 68, of Elkhart, died Sunday, January 15, 2023 at Elkhart General Hospital. He was born May 10, 1954 in Goshen, a son of John and June (Curtis) Jones. Steven graduated from Goshen High School in 1973 and attended the Career Center in Elkhart studying Building Trades. On January 5, 1991 he married Honore Jones at the Constantine United Methodist Church. She preceded him in death June 13, 2013.
Steve retired in 2003 from Berger Dairy Creamery in New Paris after 32 years of service. He also co-owned Indy Jones crafts and treasures. He enjoyed fishing, woodworking and was an avid Elvis fan.
Surviving are his daughters Angela (Nick) Zervos, Elkhart, Stephanie McEntire, Decatur, IN; and their mother Janet Ashby, Ligonier, IN; grandchildren Angie Hogan, Larry Waldron III, Zack Trump, Michelle McEntire; 4 great grandchildren; step-son Ted (Caba) Keckler; many step grandchildren, brothers Curt Jones, Goshen and Charles Jones, Elkhart. He was preceded in death by his parents, wife, step-son Tim Keckler; and sister Katherine Jones.
Relatives and friends will be received at the Eley Funeral Home in Constantine Thursday from 12 to 2 pm, where religious services will follow at 2:00. Burial will be in Constantine Township Cemetery. Please visit www.eleyfuneralhomes.com to sign Steve's guest book and leave a message for the family.