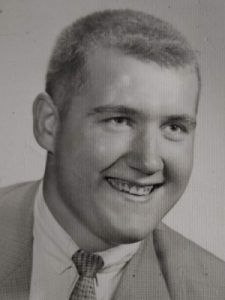 Donald L. Shultz, age 75, passed away on February 24, 2023, at Borgess Hospital in Kalamazoo. He was born February 2, 1948 in Goshen to Richard and Elsie Shultz.
Donald proudly served in the Navy. He was an avid baseball and stock car racing fan.
He is survived by his sister, Sharon (Jerry) Combs, and his brothers Richard, Bruce (Tabitha), and William Shultz, and many nieces and nephews.
A brief visitation will be held Thursday, June 1, 2023 at 1:00 at Hohner Funeral Home, 1004 Arnold St., Three Rivers, prior to interment of cremains at 2:30 at Ft. Custer National Cemetery.