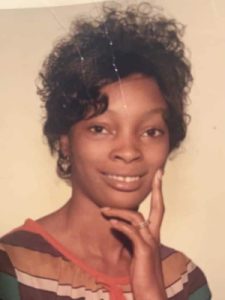 Mattie Lee Kelly, age 76, of Portage, passed away Friday, May 19, 2023 surrounded by her loving family.
She was born March 5, 1947 in Brookhaven, Miss, the daughter of Aaron and Luvenia (Sanders) Martin.
Mattie was a kindhearted woman who truly loved her family and will be missed by all those who knew her.
Remaining to cherish her memory are her siblings, Jessie Martin, Annie Mcgee, Robert Martin, Troy Martin, Kirby Martin, Mae Brown, and Bennie (Angela) Martin; and a host of nieces, nephews, and cousins.
She was preceded in death by her sister, Dorthy Smith.
Visitation will be held Friday, June 2, 2023 from 10:00 a.m. to noon at Hohner Funeral Home, 1004 Arnold St., Three Rivers. She will be laid to rest in Riverside Cemetery immediately following.