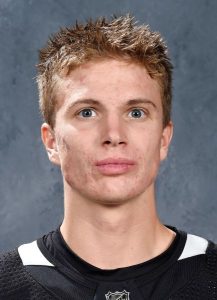 The Kalamazoo Wings announced the signings of three players for the upcoming season: forwards David Keefer and Brad Morrison and defenseman Kurt Gosselin.
Forward David Keefer, 25, came to Kalamazoo last season, following his senior year at Northern Michigan University.
"I'm very excited to be back in Kalamazoo,"Keefer said. " It was great getting the opportunity to play some games at the end of last year to get used to the pace of play. I feel really good about our team based on the signings and the team's goals for this season."
In just nine games with the K-Wings, Keefer made his time on the ice count as he scored 4 goals and added 5 assists.  "It felt great to get my foot in the door," he said. "I think I adjusted well to the style of play and I'm excited to continue picking up where I left off."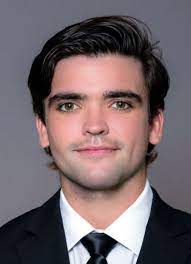 Keefer, a native of Brighton, Michigan, will be hitting the ice with two other players from Brighton: Kyle Gosselin and Jay Keranen.  "Brighton is definitely a hotbed for hockey players," Keefer said.  "Kurt is one of my very close friends along with Collin Adams (Farmington Hills) and Jay Keranen. We all spend a lot of time together in the summers training, skating, and hanging out so I am excited to be able to be on the same team as them all year."
While the season is still a few months away, Keefer is ready to get started.
"I'm looking forward to playing with the guys from my hometown that I haven't played with in a long time,"Keefer said. " I'm also pumped to play in front of the fans in Kalamazoo. They seemed awesome in my few games I played last year and I hope we can pack the rink and win a lot of games because we have the team to do it!"
Gosselin, 28, will be returning to the K-Wings for his second season, having been acquired from the Toledo Walleye in a trade late in the season.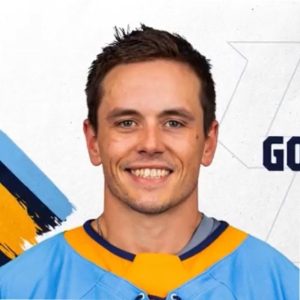 "I was happy with the trade to Kalamazoo," Gosselin said.  "I know the coach and the organization well and have followed them since I was a young player.  I am thankful for the opportunity to play in my home state."
Head Coach and Director of Hockey Operations, Joel Martin is excited to have Gosselin back.
"Kurt was part of a huge trade for us last season," said  Martin, in a statement released by the team. "He brought leadership and experience to our D-core."
By: Mark C. McGlothlen